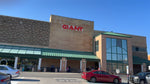 Sauce Bae, the pineapple habanero hot sauce brand that's made with turmeric, is thrilled to announce its launch in 190 GIANT (The Giant Company) stores. As a brand that prides itself on using real ingredients only and being low in sodium, Sauce Bae is excited to bring its two flavors, Skinny Habanero and Hotter Habanero, to more people than ever before.
Sauce Bae's launch in 190 Giant stores is just the beginning of the brand's expansion. With plans to grow its social media following on Instagram, TikTok, and Twitter, Sauce Bae is set to take the hot sauce world by storm. Follow Sauce Bae on social media to stay up to date on all the latest news and updates, and be sure to try both Skinny Habanero and Hotter Habanero for a delicious and healthy hot sauce experience.
Don't miss out on this exciting news – head to your nearest Giant store today to pick up a bottle of Sauce Bae and experience the delicious taste for yourself. With limited time pricing available, now is the perfect time to try both flavors and see why Sauce Bae is quickly becoming one of the "hottest" brands in the hot sauce world.