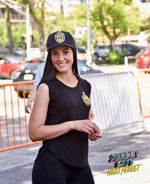 Image by Jersey City Night Market     Hey Sauce Heads, Last weekend we had the privilege of being a part of the Jersey City Night Market. The event was on 6/4/22 and it was without a doubt, one of the most fun events we've ever participated in. The Jersey City Night Market was an open-air style event celebrating Jersey City's rich culture and commerce. They had everything from food, drinks, music and yes, you guessed it...Sauce Bae! The event was a huge success, with thousands of people stopping by for some Jersey City fun. The DJ kept the crowd alive...
---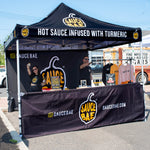 Hey Sauce Heads, Last weekend was a blast. Sauce Bae had the honor of being part of the 35th Annual Belmar Seafood Festival. The festival ran from 5/20 - 5/22 and was packed like a sardine can (seafood fest humor). The family friendly event had everything you could think of including, lobster rolls, coconut shrimp and oysters. All foods that go perfect with a dab or two of Sauce Bae. The event was a huge success, allowing us here at team Sauce Bae to meet and greet with thousands of people from all backgrounds. It was awesome to see all the...
---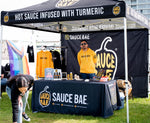 Hey Sauce Bae fans, Quick recap! The Asbury Park Vegan Food Festival on 5/15 was a hit. With over 60 vendors in attendance, close to two thousand people came to see and try all different types of Vegan foods and products. It was amazing to meet each and every person who stopped by our tent and tried Sauce Bae. Everyone was loving it, wanting to know more about us and our story of origin. Thanks again to all the great people who purchased a bottle (or two) of Sauce Bae. Your support means so much to us, and allows us...