Skinny Habanero Hot Sauce
$20.00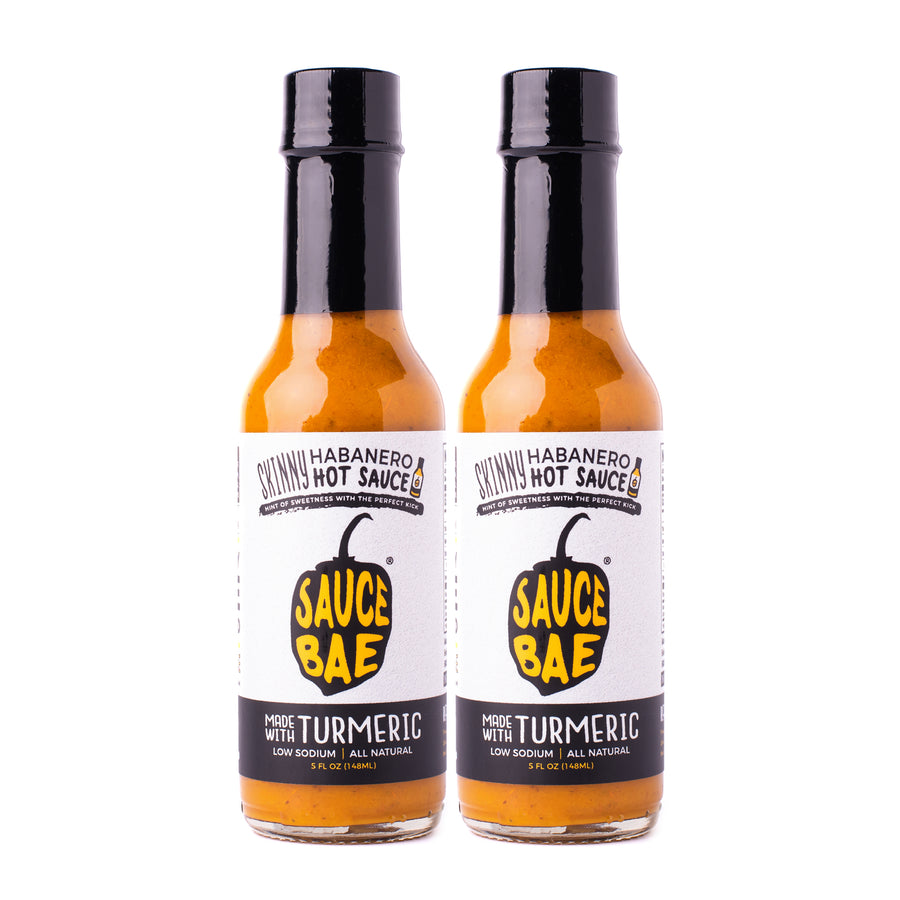 Skinny Habanero Hot Sauce
$20.00
Sauce Bae, a new and indulging way to fall in love with turmeric.
Featured on Hot Ones - 5 fl oz
🍍 All Natural 🧂 Low Sodium 🔥 Mild Heat
🍍All Natural
🧂Low Sodium
🔥 Mild Heat
A hint of sweetness with the perfect kick. Try Sauce Bae hot sauce on avocado, beef, rice, chicken, pork, eggs, veggies, salmon, burgers and more. Taco Tuesdays and pizza dates will never be the same.



Nutrition Facts
Serving Size: 1 tsp (5ml)
Serving Per Container: About 30 Amount Per Serving
Not a significant source of saturated fat, trans fat, cholesterol, dietary fiber, total sugars, added sugars, vitamin d, calcium, iron, and potassium. Percent Daily Values (DV) are based on a 2,000 calorie diet.
Vegan, Gluten Free, All Natural.
Ingredients: Pineapple, Water, White Vinegar, Habaneros, Onion, Garlic, Jalapenos, Turmeric, Salt, Cumin, Black Pepper, Ginger.